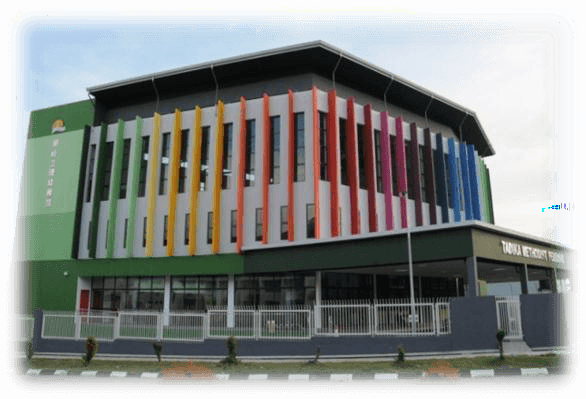 Pending Methodist Kindergarten is located on Tun Razak Road and has already journeyed through 25 years, nurturing thousands of children to become the pillars of the nation. It started in the old chapel of Ching Kwong Methodist Church and later moved to a magnificent building costing millions.
This rainbow-themed kindergarten houses 17 classrooms, a library, a music room, a computer room, a dining hall, and a multi-purpose activity area, accommodating up to 350 students. Each classroom is equipped with air conditioning and audiovisual teaching tools, providing a comfortable and high-standard learning environment for the children. Additionally, the kindergarten is supported by a strong board of directors, and the teachers hold professional early childhood education qualifications.
The distinctive features of the kindergarten include:
Being a Christian-based kindergarten, with Christ's principles at its core.
Keeping up with progressive education, including trilingual education and promoting UNICEF's inclusive education, focusing on the all-round harmonious development of children.
Spirit: Nurturing children with Christ's love
Intelligence: Offering specialized courses like English program, Music Tree, etc.
Body: Providing nutritious meals by professional nutritionists
Social: Organizing outdoor teaching and activities
Character: Cultivating children's virtues of truth, kindness, and beauty
Having comprehensive and safe hardware teaching facilities.
Having a strong board of directors and faculty team.
The kindergarten's teaching philosophy is centered around integrated thematic teaching, including:
– Personal development (health) domain, encompassing physical, psychological, moral norms, and behavioral habits.
– Cognitive domain, covering languages (Chinese, English, and Malay), reading, nature, and mathematics.
– Art domain, incorporating music, fine arts, literature, and etiquette.
At the same time, the kindergarten also organizes theme-based teaching according to children's interests, such as:
(i) Outdoor activities: Educational visits, excursions, and more.
(ii) Fire drills, teeth brushing practice, physical exercises, mini sports events, competitions, etc.
The kindergarten conducts regular evaluations of students' progress and rewards excellence and good conduct.
Last Update: 26/7/2023
Register your child at Pending Methodist Kindergarten!
Parents with children aged 3 to 6 years in 2024, Don't miss this opportunity! Join us now to give your child a quality educational foundation!
20th Anniversary: Journey Through The Past
Purpose
To provide and able to comply to the base of reading, writing, counting and reasoning in preparation for primary school.
Provides an integrated and creative environment of learning.
Emphasizes on five aspects of harmonious development: spiritual, intellectual, physical, social and aesthetic.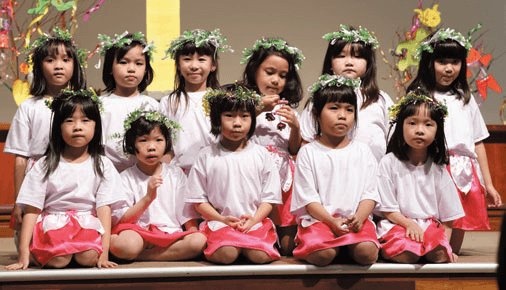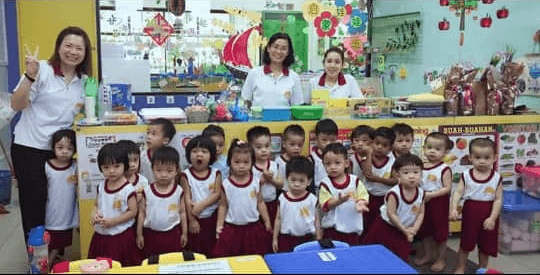 Goal
Guiding children to understand the nobles of God through religions prayers and practices.
Providing a secure and loved environment.
Helping children to build up their self- discipline.
Training children to foster good health, hygiene and courtesy attitude.
Helping children to develop social, physical, emotions, spiritual and intellectual skills.
To build and explore generation that has many talents and abilities in themselves.